https://velveteyes.net/features/morganna-magee/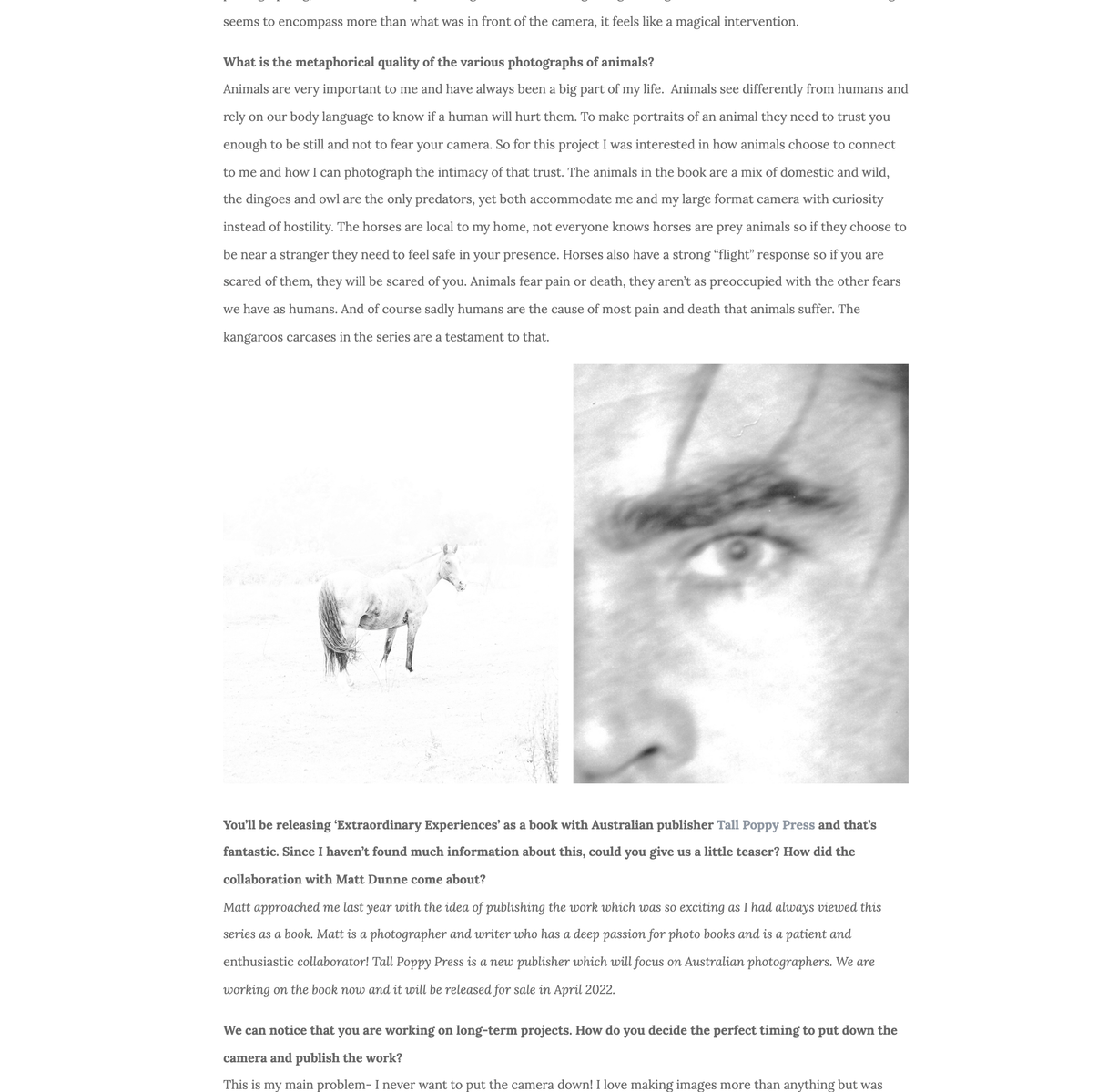 https://www.phasesmag.com/morganna-magee/extraordinary-experiences/
---
https://www.nytimes.com/interactive/2021/04/29/magazine/life-expectancy-australia-britain-malawi.html
A few weeks ago I was commissioned by NYtimes magazine to work on a story about life expectancy in Australia. Some of the images are in this web gallery with more published in print today ( let me know what you think new york pals) Though it was a real privilege to work on the story it's jarring that life expectancies of Aboriginal people and Torres Strait Islander people lag those of non-Indigenous Australians by more than eight years, and infants and toddlers die at twice the rate. Most of the people I photographed suffer from Rheumatic heart disease which has been eradicated in all of Australia outside of remote communities. The town I photographed is only 45 mins out of Cairns where the community has set up Aboriginal-run healthcare that is making a huge difference but the legacy of colonialism and the government's incredible justification of racist and dangerous policies ensure the gap in life expectancy remains.
---
https://www.chronocollective.co.uk/morganna-magee
Very nice to have work featured on the brilliant new website Chrono Collective.
In a year of big fat disappointment this means a lot